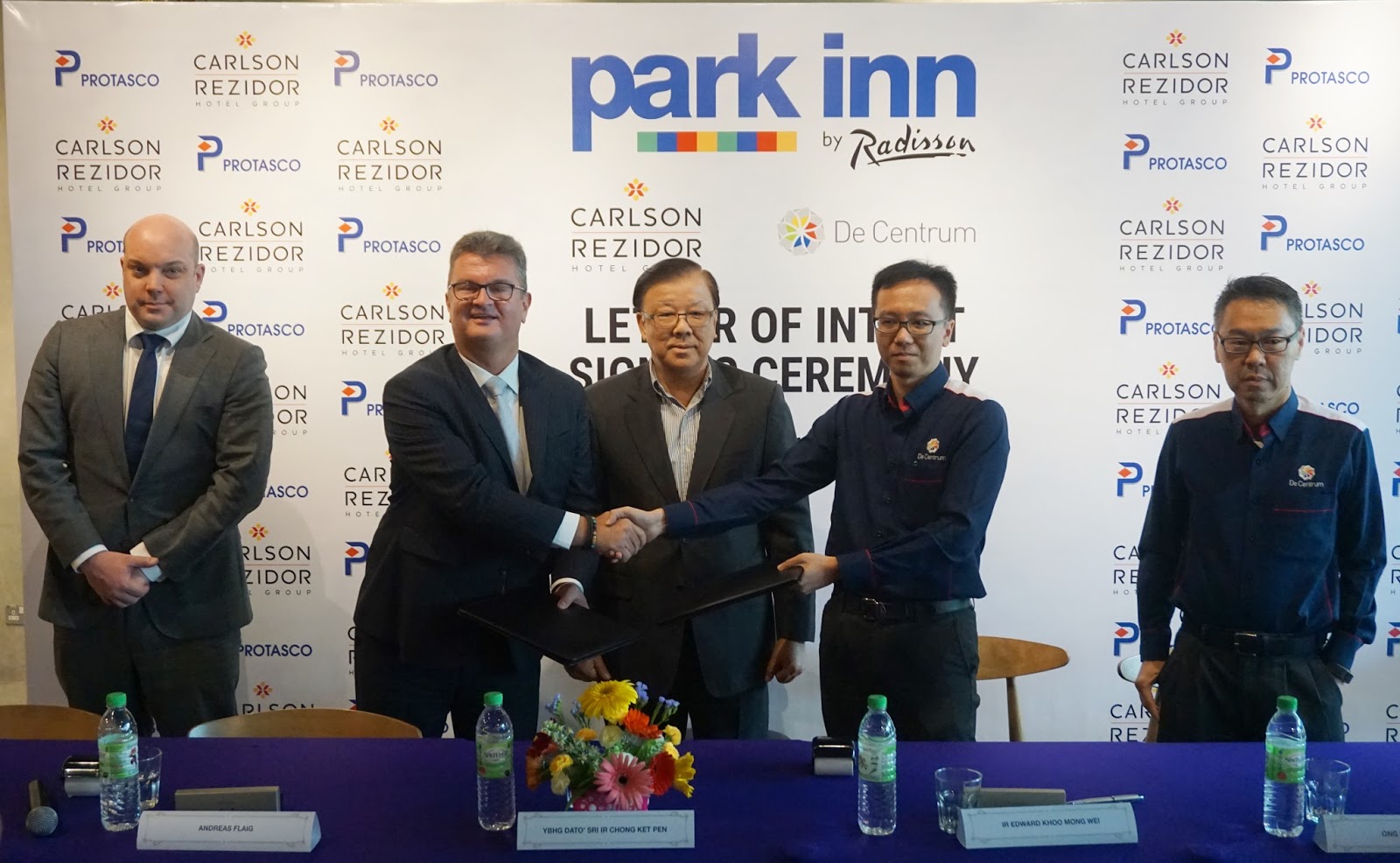 KUALA LUMPUR, 8th October 2017: PROTASCO Bhd will be opening a three-star hotel in 2020 in De Centrum City, Kajang, to cater to the growing segment of business travellers in the area and families visiting students of the nearby universities.
The hotel, the first Park Inn by Radisson in Malaysia, will boast a rooftop swimming pool and lounge, gymnasium, all day dining cafeteria, and a Chinese restaurant among others. The Park Inn by Radisson is a brand within the US Carlson Rezidor Hotel Group's stable, which includes Radisson and Park Plaza brands.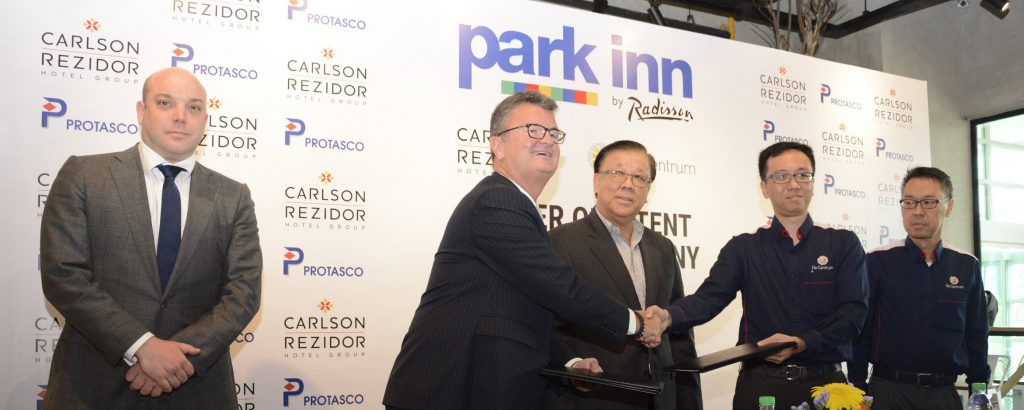 Through Protasco Development Sdn Bhd and its wholly owned subsidiary De Centrum Retail Sdn Bhd, Protasco will refurbish an existing 9 storey student hostel building at an expected cost of more than RM30 million. Construction works are expected to commence in 2018.
"The Park Inn by Radisson will have a prime location, within the growing population in De Centrum City and the surrounding areas of Kajang, Bandar Baru Bangi and Putrajaya," said Dato' Sri Ir Chong Ket Pen, Protasco's Group Managing Director and Executive Vice Chairman.
"We see good prospects for growth as there is untapped demand for hotel accommodation in the area. There are currently no comparable hotels within 5km of De Centrum City where there are the three universities in the vicinity, and a student population exceeding 36 000."
De Centrum City is being developed as a comprehensive mini township with retail, residential, recreational, office, hospital and education components . It is just 11 km from the country's administrative capital Putrajaya and 33 km from Kuala Lumpur International Airport (KLIA).
De Centrum Retail Sdn Bhd today signed a Letter of Intent with Carlson Hotel Asia Pacific Investments Pte Ltd as the first step in the partnership, and a prelude to a hotel development services agreement and hotel management agreement to be signed later.
Carlson Hotels, Inc (Asia Pacific) was represented by its Executive Vice President of Development, Andreas Flaig, while Senior Director of Development Marc Kramer represented Carlson Hotels, Inc.
Carlson Hotels Asia Pacific Investments Pte Ltd is wholly owned by Radisson Hotels International, Inc. which is wholly owned by Carlson Hotels.