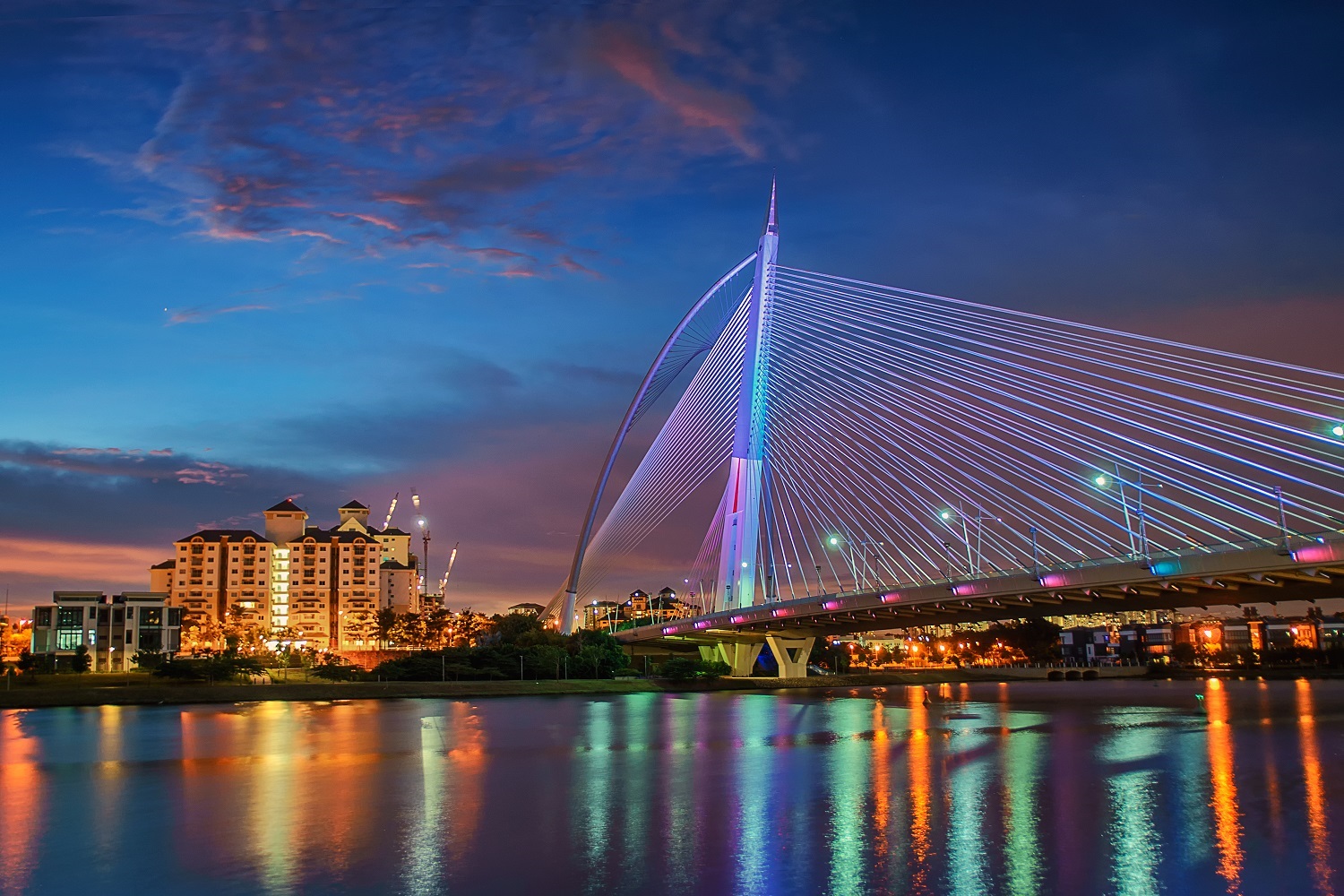 Singapore – May 8, 2018
Radisson Hotel Group, one of the world's leading hospitality companies, has unveiled exciting plans to launch its first Park Inn by Radisson hotel in Malaysia.
Continuing the rapid recent expansion of this colorful midscale concept, the Group has signed a management agreement for Park Inn by Radisson Putrajaya – a new-build hotel currently under development in De Centrum City, close to Malaysia's administrative capital, Putrajaya, and just 20 kilometers from Kuala Lumpur.
Owned by Protasco Berhad, this bright, vibrant hotel will become a key element of De Centrum City, an impressive MYR10 billion (US$2.56bn), 40-hectare mini-city that will feature a shopping center, residential apartments and offices, adjacent to the existing campus of the Infrastructure University of Kuala Lumpur (IUKL).
Nestled midway between Kuala Lumpur and Kuala Lumpur International Airport (KLIA), Park Inn by Radisson Putrajaya is perfectly positioned for travelers seeking convenient, contemporary and well-connected accommodation.
"Park Inn by Radisson has experienced impressive global growth in recent years, catering for the rising consumer demand for comfortable, modern upper midscale stays. We are now delighted to announce the arrival of this versatile brand in Malaysia – one of Southeast Asia's most visited countries and the home of affordable travel," said Katerina Giannouka, President, Asia Pacific, Radisson Hotel Group.
"Radisson Hotel Group envisages strong potential for all our brands in Malaysia, and the signing of Park Inn by Radisson Putrajaya is the first step in a broader expansion plan for this dynamic country. This follows two Radisson RED hotels in Kuala Lumpur which were recently signed. We look forward to welcoming guests to our exciting new hotels in future."
Park Inn by Radisson Putrajaya will offer 191 contemporary rooms, all featuring comfortable beds and guest-friendly facilities such as complimentary Wi-Fi, TVs with international satellite channels, ergonomic working areas and modern bathrooms with power showers.
Guests can enjoy local and international cuisine throughout the day at the hotel's stylish restaurant, or grab a quick coffee, tea or snack at the lobby lounge. Business meetings and other events can be organized, supported by the latest audio-visual technology, and guests can keep up their fitness routines at the hotel's gym.
Park Inn by Radisson Putrajaya will also feature ample on-site parking – ideal for guests traveling to the hotel via the main North-South Expressway which connects Kuala Lumpur with Kuala Lumpur International Airport.
"We are delighted to be partnering with Radisson Hotel Group, which is undoubtedly one of the world's leading hospitality companies," said Ir. Edward Khoo, Executive Director, Property & Construction, Protasco Berhad. "Park Inn by Radisson is a globally recognized brand with a proven track record of success in the upper-midscale sector. I look forward to introducing guests to our vibrant accommodation and international amenities in future."
Park Inn by Radisson promises warm welcomes, hassle-free stays and complete convenience for all guests, in line with the brand's signature, "Feel Good".
Along with the arrival of Park Inn by Radisson in Malaysia, Radisson Hotel Group has firm plans to bring this modern upper-midscale brand to more destinations all across the Asia Pacific region as its expansion gathers pace.