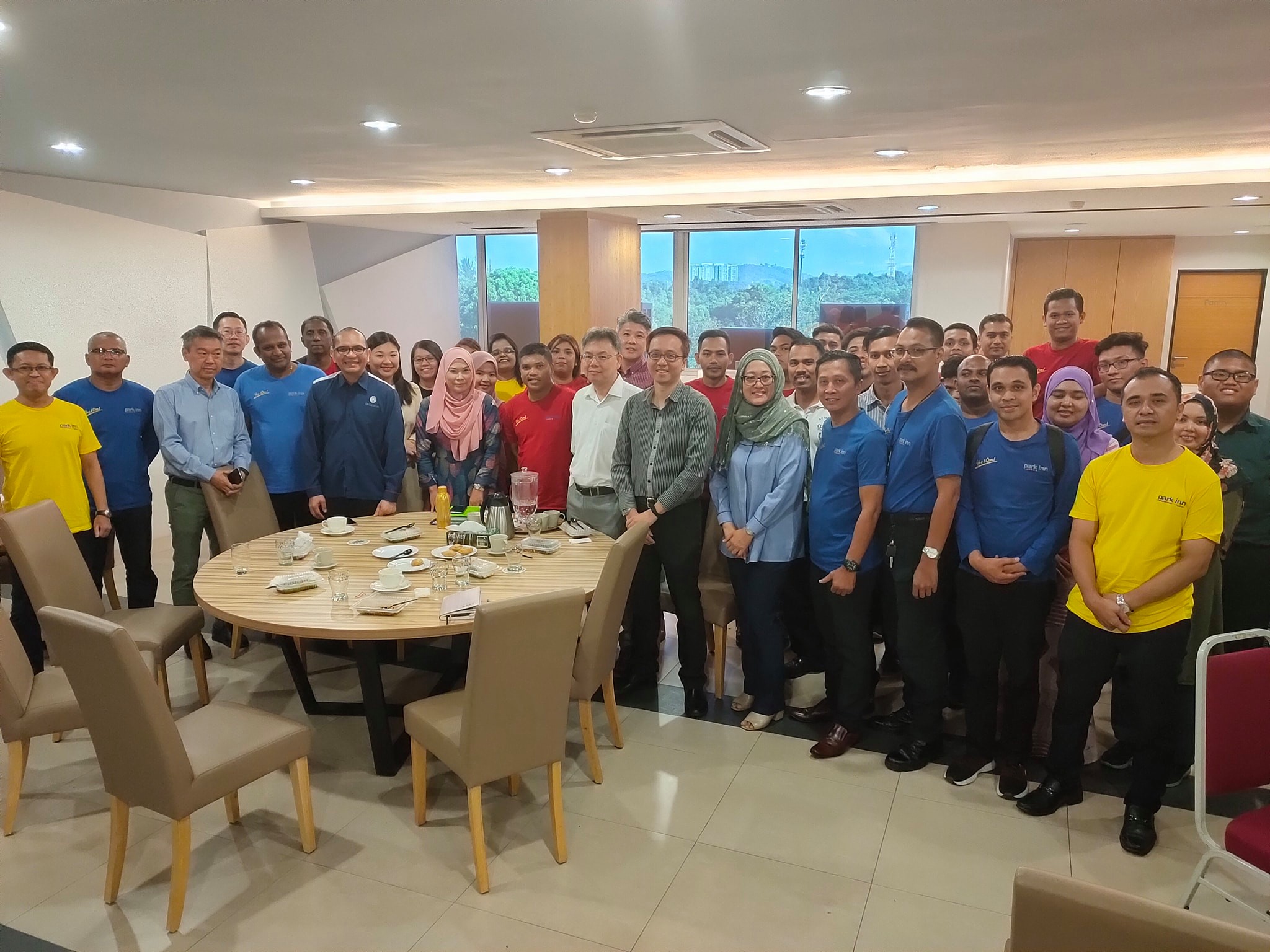 The 1st Meet & Greet session programme with the new Group Managing Director ('GMD') of Protasco Berhad, YBhg Dato Ir Kenny Chong was successfully launched in the 3rd week of February 2020. The programme was kick started by a series of breakfast chat session between the GMD, accompanied by Heads of the Corporate Office, and Protasco Champions from the Property Division, Construction Division and the Property Management Unit. The second day session also saw the meeting of the corporate officers with the champions from ParkInn by Radison hotel. ParkInn by Radisson is Protasco Berhad new venture.
In the meetings, the GMD shared Protasco Berhad's way forward and aspirations moving into the year 2020, amidst the various challenges we are facing internally and globally. He called on all staff to continue providing support to the Group as we work hard to overcome the current business challenges.
The Meet & Greet programme aims to introduce the new GMD and his vision for the organisation. The programme will also enable the management and staff to renew their promise to each other in driving the organisation towards greater excellence.
The GMD will meet champions from the Engineering Consultancy Services Division and Maintenance Division next.